The AERO-I satcom system installed in a Bombarbier CL-600 was no longer supported by the manufacturer. A new system meeting EASA requirements had to be installed. Along with the replacement of the initial satcom system, the handset, which was still operated in analogue mode, also needed to be replaced. Corresponding design changes (e.g. for the installation of the handsets in the armrests) were necessary.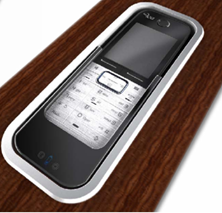 Challenge in the Challenger: The reuse of components
The project involves the re-use of previously installed cables to install new components and connect them to the new satcom. The aircraft manufacturer has approved the use of the basic service bulletin via email. While this specification is not an unusual approach in practice, connecting new systems to old components requires deep expertise and skills.
Based on the manufacturer's approval, BeOne's purchasing department provided all the necessary materials. The accompanying documentation of the conversion served as the basis for the approval by EASA. Subsequent functional tests confirmed the successful implementation in a very short time. After a very short downtime, the customer was once again able to use his aircraft to its full extent.
Learn more about the business case!