On behalf of the German government, our client - a provider of executive jet and charter services - received the order to transport COVID-19 sufferers from abroad to Germany.
The aircraft used for this purpose did not have any separation of the cockpit from the cabin.
This constellation exposed both the cockpit crew and the crew to an increased risk of infection.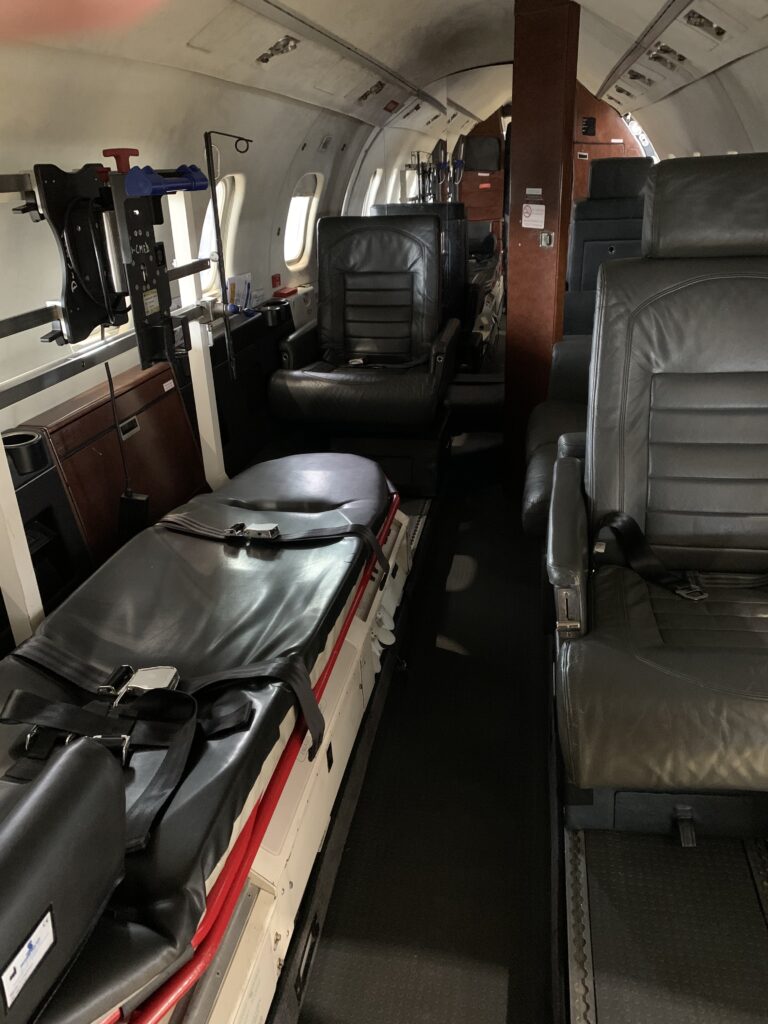 A "Patient Isolation Unit" (PIU) already installed on a stretcher proved to be a reliable solution that could be combined with the aircraft's Medivac equipment.
For immediate deployment, a provisional approval (Art. 71(1) Basic Regulation) was applied for and granted via EASA for this very time-critical project.
The order was placed by our customer on 14 April 2020, and the first patient was transferred to Germany with the PIU as early as 30 April 2020.

A successful and very timely implementation of effective protective measures in the aircraft cabin to protect crew members from infectious diseases. Follow-up order for the approval of a Patient Isolation Unit in combination with Medical Strechter on Learjet 45 and Learjet 55.
An extension to other aircraft types is planned. Permanent certification as Supplemental Type Certificate (STC) via EASA already initiated.
Learn more about the business case!